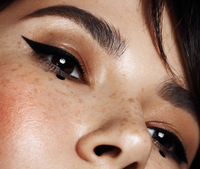 ONLY THE ESSENTIALS
Every cosmetics line will claim their products are "the best" - and they may be right! But we believe it's impossible for one line to be the best at everything. Which is why, after years of research and feedback from devout Starlooks customers, we've gathered a collection of only the essential cosmetics that we believe we've formulated to be THE BEST the industry has to offer.
Period.
Hands down the best eye liner pen I have ever owned. Period.
Best customer service ever!
Got Starlooks in my IPSY bag and I am hooked.